The name Harley Street immediately conjures up a network of private medical clinics and consultancies out of the reach or desire of ordinary folk. But the man whose family names adorn this and surrounding streets was an extraordinary person to whom the nation is still in debt. He blew the family's fortunes on books which we can still read today.
Edward Harley was the only son of Robert Harley, Queen Anne's chief minister, who had grabbed the title Earl of Oxford soon after the old line (which included an Earl of Oxford who may, or may not, have written the works of Shakespeare) had died out.
Edward married Lady Henrietta Cavendish Holles in 1713, a match that had been planned by Holles' father the Duke of Newcastle. It brought with it the rich lands of the Manor of Tyburn (pictured above), including much of today's Marylebone, which the Duke had purchased at a bargain price shortly before he died. But what to do with all that money?
The couple started off by building fashionable houses among the fields north of Oxford Street. Cavendish Square (echoing one of Lady Harley's names) was at the centre, and most of the surrounding streets took their names from family connections, including Harley Street, Oxford Street, Wigmore and Wimpole (after their ancestral homes), Margaret, Henrietta and Holles and Portland Place.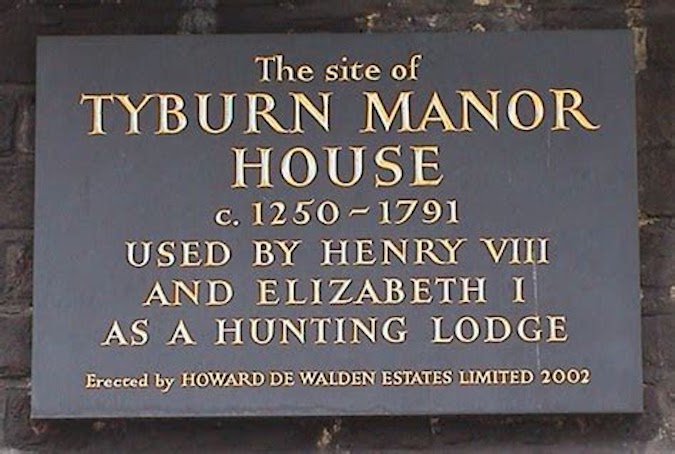 Unlike his father, who ended up being imprisoned in the Tower of London, Edward Harley took little interest in public affairs, but managed to lose the family's wealth in a spectacular way – not on wild living or debauchery or drugs, but on books and other treasures.
He was first and foremost a bibliophile – like his father in that respect, but on an industrial scale. Either personally or through agents – who scoured Europe for old manuscripts and books – he built up a vast collection, which brought him to bankruptcy in 1740 but provided one of the three key founding endowments of the British Library. The others were by Sir Hans Sloane and Robert Cotton's family.
Ann Saunders, writing in the (sadly defunct) Westminster History Review gave us a glimpse of the scale of his addiction: "The manuscript collection stood at 7,618 volumes; there were 50,000 printed books, 350,000 pamphlets, 13,000 charters and some 41,000 prints and engravings besides an astonishing mass of printed ephemera, coins, medals, curiosa and literary memorabilia." After his bankruptcy, Harley turned seriously to drink. But readers at the British Library should say thank you to him every time they visit.
All previous instalments of Vic Keegan's Lost London can be found here.
OnLondon.co.uk exists to provide fair and thorough coverage of the UK capital's politics, development and culture. It depends greatly on donations from readers. Give £5 a month or £50 a year and you will receive the On London Extra Thursday email, which rounds up London news, views and information from a wide range of sources. Click here to donate directly or contact davehillonlondon@gmail.com for bank account details. Thanks.