The photo above shows the view looking south over the derelict buildings that once produced the King of Beers – Budweiser – and before that rolled out the barrel for Watney's. It is the former Stag Brewery in Mortlake.
This beautifully located site on the banks of the Thames has been unused since 2015 when the InBev brewing company ceased production there and sold the site to City Developments Limited (CDL), a Singapore-based listed multinational real estate corporation.
Operating as Reselton Properties, its UK subsidiary, CDL has submitted several planning applications to redevelop the site via its local agent Dartmouth Capital. Its first application was approved by Richmond-upon-Thames Council but subsequently "called in" by Sadiq Khan, who rejected it some 18 months later.
Revised applications were submitted earlier this year and consideration of them is still in progress. A timeline and summary of the situation can be found on the local community group's website here. The consultation period for this application ended before the summer, and no date for new public hearing has yet been given.
In the meantime, Richmond has granted CDL/Reselton permission to lease part of the site for film production. Initially this was for two years and is now being considered for a further five.
And as the site languishes, closed off to the local community, Stag Brewery is becoming a case study of how not to do urban regeneration in London in the 21st century. It is out of touch, out of ideas, and out of local support.
In a London where recent high-profile riverside regeneration schemes such as Nine Elms and Battersea Power Station have been loudly criticised, CDL is falling into the same traps. The difference is that in late 2022 this is being exposed before it even happens.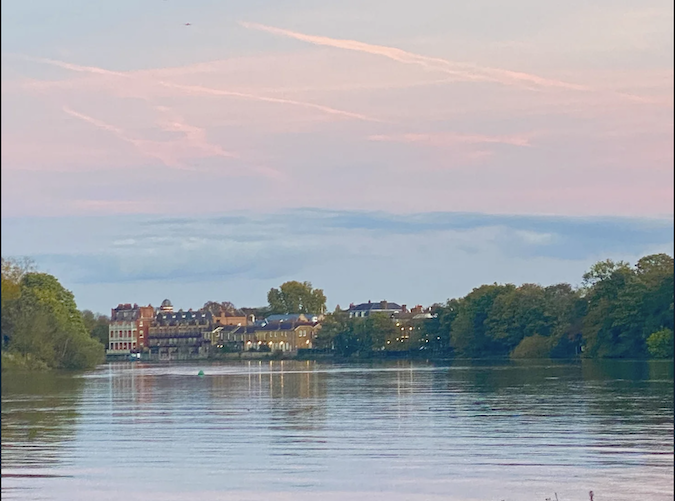 Where to start? There has been little and poor-quality community engagement, and when it has happened it's been defensive and one-off, such as the "webinar" hosted by Reselton's community engagement consultants Soundings immediately prior to the submission of the current planning application. This "engagement" was, in my view, a de facto announcement of intent with no opportunity for input from local residents.
Information flow on what is happening onsite has been non-existent, and the film production operation has literally blocked any access to the site, with men in high-vis jackets guarding the gates on a daily basis. A notice to block off adjacent Ship Lane – a popular access route to the river for cyclists, dog-walkers and pedestrians – during a film production earlier this year provided no alternatives to local residents or cyclists for river access. When I enquired about involving local residents as film extras, I was told to apply online to head office.
Increasingly, the Stag scheme is becoming an outlier among London's portfolio of regeneration projects, for all the wrong reasons: abandonment of a derelict site; no community engagement; no office, website, Twitter account or events to bring residents in and build support; and no jobs for locals in the temporary commercial activity onsite.
CDL and its associates are beginning to look like dinosaurs – anachronisms in a city where regeneration is taking new, collaborative and in many cases, community-led forms.
Their approach to the Stag Brewery redevelopment pales in comparison to other regeneration schemes in London, such as Brent Cross, Earls Court and Barking Riverside.
London-based developer Argent is regenerating Brent Cross and creating a new town on a brownfield site driven by net zero targets, strengthened public transport links and metrics supporting "neighbourliness, inclusivity and good health".
At Earls Court, developers Delancey, alongside Transport for London, have formed the Earls Court Development Company. They have continually opened up parts of the site for community events, they maintain an office for dialogue and information, and they run competitions for local schools and charitable organisations to raise awareness and funds.
The regeneration of Barking Riverside is led by a collective of stakeholders, including housing association L&Q, Barking & Dagenham Council, Mayor Khan, Homes England and TfL. It is embracing opportunities to build-in new transport, health and leisure services and maintains continual dialogue with its local community.
CDL has talked about none of this or, indeed, any impact of its proposed redevelopment on local people and their environment. This is particularly bizarre for a company which prides itself on its environment, social and governance approach to property investment and development and touts its multiple sustainable development goals to its shareholders on a regular basis. If anyone would like a local definition of "greenwashing" look no further.
How Richmond Council approaches the next application to redevelop the Stag site will be a real test of its commitment to the local community of Mortlake, the many who enjoy the Thames towpath, and its own reputation as a progressive, forward-thinking local authority.
This is a slightly edited version of an article originally published at Listen to Locals.
On London strives to provide more of the kind of  journalism the capital city needs. Become a supporter for just £5 a month. You will even get things for your money, including invitations to events such as the one reported above. Details here.