Omar Jan lived for several years in the vicinity of Chatsworth Road, E5, a largely retail street in Lower Clapton which has, like the wider neighbourhood, gone through a lot of changes in recent years as London has grown. (I know this because I've lived in the area since the late 1980s). Omar, an admirer of Henri Cartier-Bresson, has kindly given permission for On London to publish some of the Chatsworth Road street scenes he captured just a few years back – some of which have already faded or disappeared. Enjoy the selection below.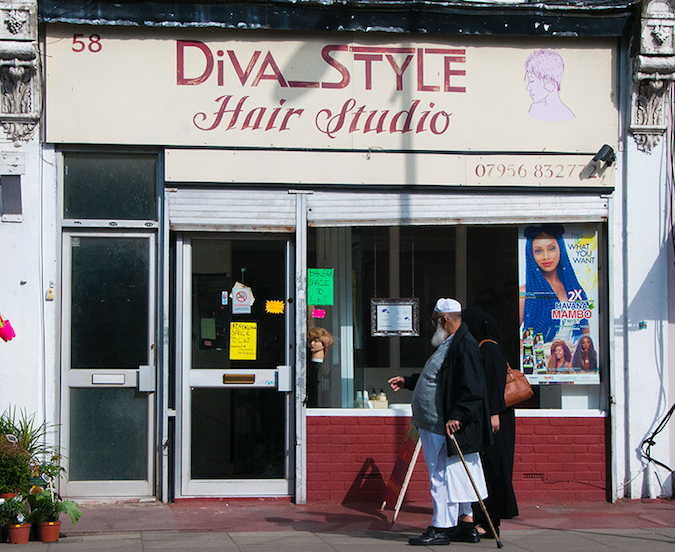 Diva style. Every street should have some.
Yesterday's news.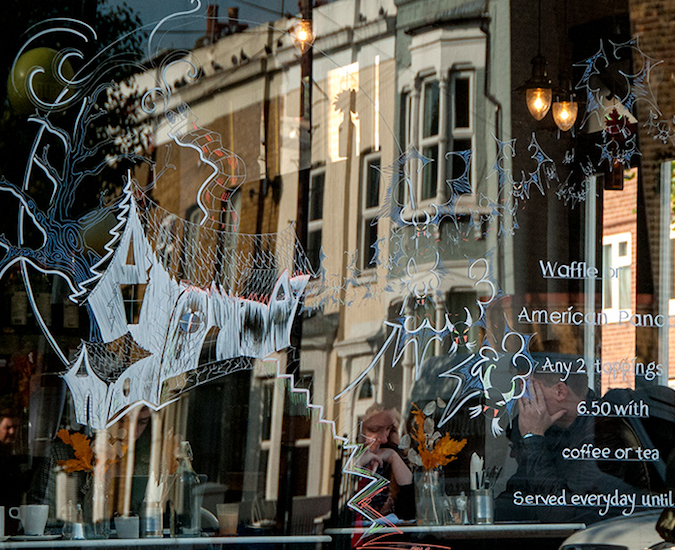 Old houses reflected in a new-style shop window.
Tyre shops guys. I've been a customer there.
New look Chats.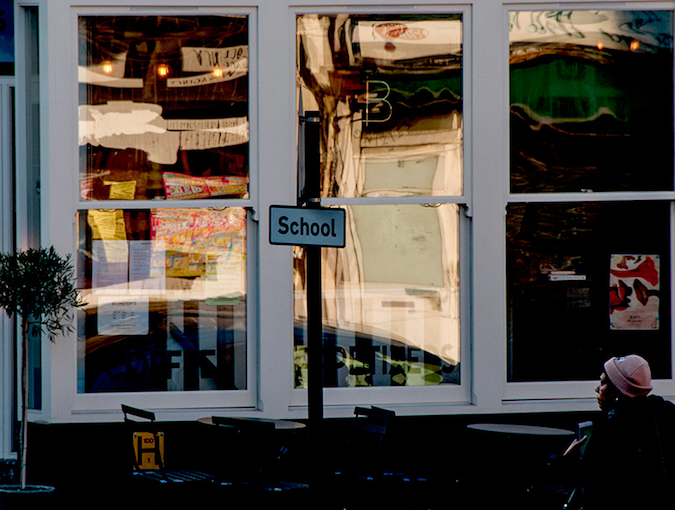 Further reflections.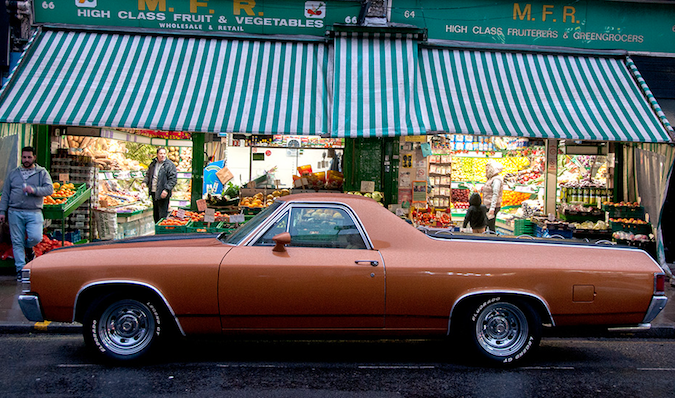 The weekly shop?
Antique shop or junk shop? Discuss.
OnLondon.co.uk is dedicated to providing fair and thorough coverage of London's politics, development and culture. The site depends on donations from readers and is also seeking support from suitable organisations. Read more about that here.