Update 13 October 2020: About six hours after this article went live, Tony Newman announced he is to stand down as leader of Croydon Council. The two things are not thought to be connected…
Croydon's late 19th century Town Hall is more impressive on the inside than when viewed from without, especially in, to use the cliché, "these strange times". On arriving there the other week, its imposing entrance appeared forbiddingly closed and bollards hived off the nearest lane of the street in front of it. They gave a temporary quality to an otherwise enduring municipal scene, as if a removal van was on its way. And, as it happens, there are people in Croydon who would like the building's chief inhabitant gone.
Tony Newman has been Croydon Council's leader uninterrupted since 2014. His job has not got easier this year. In late August, Croydon sought help from the government in the form of a "capitalisation direction" – essentially permission for greater budget flexibility to help it bridge a perilous financial gap. Within days, it was announced that the council's chief executive Jo Negrini would be stepping down. And the following week a petition was delivered to the Town Hall calling for a referendum to change the borough's governance model. Some supporters of the referendum campaign are not Newman fans.
The backdrop to this Croydon crunch is broad and deep and, of course, the focus of political dispute. Croydon is far from the only London borough struggling to make ends meet after spending extra money in response to the pandemic while at the same time the impacts of the disease have caused its income to plunge. The borough might not be the last to knock on communities secretary Robert Jenrick's door. But why is it the first?
Newman's primary explanation, set out for me when we met in his Covid-secure office, will have a familiar ring to seasoned observers of this large Outer London borough. His Conservative predecessor Mike Fisher – also his successor, as Newman led the council for a year before the Tories gained a majority in 2006 – regarded Croydon as getting a raw funding deal from national government. On that matter, Newman does not differ.
"Historically, we've operated with much smaller balances than many other councils," he said, adding that reserve funds have long been smaller too. Newman attributed this to a stubborn Whitehall misperception. "Twenty-five or 30 years ago, perhaps Croydon was a leafy suburb," he said. Newman prefers to portray it as "an Outer London borough with Inner London needs".
To illustrate his point, Newman said of the solidly Labour Croydon North parliamentary seat of shadow communities secretary Steve Reed that, "You wouldn't know if you were in Lambeth or Croydon until you were quite a long way down the A23." He contrasted that more urban end of his borough with "the very affluent south," where Conservative Chris Philp sits on a Croydon South majority of over 12,000. The borough's third Commons seat, Croydon Central, has been a knife edge marginal, which Labour's Sarah Jones wrested from Tory Gavin Barwell in 2017 and held by an improved margin last year.
Newman's case is that the very different demographic of the leafier end of Croydon, which shares a wide border with Surrey, makes the overall deprivation indices for the borough misleading, effectively screening out the poverty in the north. But the demands made by that poverty still have to be addressed, rendering Croydon still more susceptible than other boroughs to running short of cash when under sudden heavy pressure. Croydon has calculated that the impacts of Covid-19 have created an in-year funding gap of £50-£60 million. The virus, Newman reasoned, has starkly exposed a bedrock financial injustice of long standing.
In a report to councillors at the end of August, cabinet member for finance Simon Hall said Croydon would be £80 million a year better off it was funded on the same basis as Lambeth. He also reminded members that Croydon has a (sometimes unpredictable) call on its resources from a very particular local source – the headquarters of the Home Office's UK Visas and Immigration department, just 500 yards from the Town Hall. Many of the unaccompanied asylum-seeking children (UASC) who arrive in the the UK gravitate to the Harry Hyams-designed Lunar House building, becoming Croydon's responsibility.
Newman gave credit to Philp in his capacity as a Home Office minister for extracting an additional £4 million of UASC funding for this year. But Hall's report said that "net UASC costs" in the last three financial years had cost Croydon "well over £20 million" and forecast they would cost in the region of £5 million this year, even with the increased funds.
What will happen next? A series of meetings with government officials about the relief the borough needs is underway. "This is overwhelmingly about how we in the short to medium term can ensure that we don't have to dramatically cut back on frontline services," Newman said. The borough's original, pre-virus budget had already identified potential savings amid continuing budget cuts. As with other boroughs, job losses are part of the picture. Croydon is now looking at leaving around 175 vacant posts unfilled, Newman said – "deleted" is the technical term – and but that compulsory redundancies will be kept to "around 50". An outcome of the negotiation with the government is expected next month.
*****
Another part of Croydon's story is the borough's population growth in recent years. The current official estimate is nearly 388,000, confirming it as London's second most populous borough. In 2011, when the most recent census was conducted, it was a little under 365,000. Newman said "hidden homeless" residents could mean that in reality it is over 400,000.
He described Croydon as "a growth borough" and growth as a "key principle" of his administration. Growth in Croydon, whether accommodating or facilitating it, entails increasing and shaping housing supply. "It means a commitment to, where we can do it, building houses ourselves," Newman said and added, meaningfully: "It's a model that many in the new Croydon embrace, but some in the south of the borough don't."
Housing, along with local planning issues more generally, is an issue where the policies of Newman-led Croydon and the bid to change the borough's voting system intersect. The weekend after seeing Newman, I travelled to Croydon again, this time to meet Gerald Meredith-Smith, chairman of the Directly Elected Mayor of Croydon (DEMOC) campaign. It was only two tram stops from East Croydon station in Croydon's eponymous town centre followed by a short walk to the Whitgift Estate where Meredith-Smith lives.
Built mostly in the 1920s, the Whitgift is described by a local estate agent as "probably the most sought after residential location" in the borough. Its homes are large and detached and built in the arts and crafts architectural style that emerged in the late 19th century in a kind of revolt against mass production. The houses have spacious forecourts, some of  them accommodating three cars. At the top end of the estate are a private bowling club and private sports club and beyond them the 114 acre Lloyd Park.
All was orderly and tranquil on the estate, which showed no obvious sign of having undergone any fundamental change in its 100 year existence. As well as chairing DEMOC, Meredith-Smith holds the same position with the Whitgift Estate Residents' Association. His job in that role, as he frankly volunteers, is to keep the estate the way it is. "Of course, you can't stop every development," he said, "but you can stop destruction. What we want to do is just protect the estate as a nice place for people to live."
The estate is on land owned by the Whitgift Foundation, an illustrious local charity, whose name also famously adorns a Croydon Town Centre shopping centre. The estate is subject to restrictive covenants, which can limit what is built on individual plots. A couple of years back, the council gave planning consent for a house at the edge the estate covering two adjoining plots to be knocked down and a block of flats built in its place. This was successfully fought. Similar flat-building plans are now afoot on a street well inside the estate. Similar preventative steps can be anticipated.
Meredith-Smith's displeasure with the council for approving planning applications he thinks inappropriate are not limited to those relating to the Whitgift Estate. "The developers have seen Croydon as a major opportunity," he says. "They know the planning committee will approve virtually anything."
He is unhappy with what he sees as a general threat to desirable family-sized homes, the existence of which he considers hugely beneficial to Croydon as a whole: "If you go around the estate, there are surgeons, there are doctors, there are accountants, there are surveyors, there are a lot of businessmen who have brought their family to Croydon to live here and set up their businesses. What's going to happen if Croydon destroys all these family housing areas?"
Another of his concerns is the use of small sites for building homes in various parts of the borough, often known as "infill" developments: "They are trying to build on little corners of green and really upsetting people because that is where they sit out or they go for a walk with their dog. They need green spaces. I think this Covid virus has brought that home."
Such anxieties and the activism they've inspired perhaps inevitably lead to accusations of Nimbyism and of a broader opposition to housing development in general, despite high demand among aspiring home owners and renters of all income levels – a familiar story across the capital. Meredith-Smith rejects that wider charge. He accepts there is a general need, and not only in Croydon, for more housing to be built. "I think planning regulations are probably holding things back," he says.
Asked about the possible implications of the government's recently-published planning White Paper, with its provisions for both liberalising and centralising the planning system, he says, "I think some areas will probably be spoiled, but that's probably necessary." However, he believes the current regulations are "very unfair to objectors" and favour builders "at every turn". And he argues, with specific reference to Croydon, that there is a lack of strategy and discrimination in the planning approach pursued.
He flatly rejects any suggestion that his protectiveness of the Whitgift Estate is rooted in a fear of the "wrong" sorts of people moving in and lowering the tone, and he maintains that the real problem with housing supply in Croydon is not the lack of it but the type: "If you look round Croydon town centre at night you will see that there are hundreds of empty flats that haven't been sold, because they're building one-bedroom flats for £400,000 and the people who need homes can't afford them. What we need to be doing is building the homes people want. We're chasing a target. It doesn't seem to matter which homes or if they're the right homes, and that's where I argue with what they're doing."
It is also where Meredith-Smith argues that a change in Croydon Council's electoral and governance arrangements could change things for the better. His basic case is that if the local authority were led by a Mayor directly elected by voters, the council would become more accountable, more efficient and more attentive to the needs and wishes of all parts of this strikingly split borough.
Why? Under the current leader and cabinet local government model, that leader is chosen by fellow councillors, effectively those of the party with a majority of seats. Meredith-Smith says this encourages the main political parties to concentrate their efforts on a handful of marginal electoral wards, whereas a mayoral candidate, of whichever party, would have a far greater incentive to seek votes from across all wards. This incentive would virtuously influence policy, reflected in both manifesto pledges and policy execution. It would also create an obligation to govern with the interests of whole of the borough in mind, rather than leading it to favour those parts of it from which votes are most needed by the governing party if it is to remain in power.
Does Meredith-Smith think the south of Croydon gets a raw deal from the current Labour administration, whose support is concentrated in the north? Yes, he does, though he is at pains to add that "under a Conservative council here, the north of the borough gets a raw deal". He maintains that a mayoral system would be part of an antidote to that, one hopefully demonstrated by a shift in planning priorities: "For the future of Croydon, we need a mix of housing and we need a strategy. And we don't need developers deciding what's going to happen."
*****
The tensions between, one the one hand, the pressures and demands of rapid population growth and change and, on the other, resistance to rapid and novel development of the built environment, are far from unique to Croydon. Ealing and Barnet are other Outer London boroughs seeing prominent examples. Hostility to regeneration schemes, notably those involving the demolition of council-owned housing estates, has for some years been a rallying point for political activism in Inner London boroughs such as Lambeth and Southwark. Despite the many differences between these various scenarios, the view that profit-greedy private developers get things too much their own way is a recurring theme.
The distinctiveness of the Croydon situation is, of course, strongly shaped by distinctive features of Croydon itself. The borough's polarised political geography is very striking: a colour-coded ward map of the 2018 borough election results is blankly red to the north of a diagonal line except for one split ward blob of blue, and utterly blue to the south of it, except for the outlying red nib of New Addington. The referendum campaign is clearly to a large degree an expression of that spatial character, though a Croydonian sense of identity often seems to transcend the contrast between its quiet suburban parts and the bustle of its commercial core. People I spoke to for this piece quite often spoke of "our town" when referring to the borough as a whole. And there are other factors in play too.
Meredith-Smith is dissatisfied with aspects of the council's financial management and scrutiny. He made mention of the rather fitful redevelopment of Croydon's central shopping centres and the recently-completed refurbishment of the town's famous entertainment venue, Fairfield Halls. Forces hostile to Tony Newman have made a frequent target of Brick By Brick, a housing company set up by the council in 2016 to facilitate housing delivery, including of various kinds of sub-market priced "affordable" homes, and to make money for the council, its sole shareholder.
Brick by Brick is mocked as "loss-making", though the company says a pre-tax profit was made in 2019/20 and that the yield from "overage" – money made from the sale of land if its value increases at a later date – and interest payments on loans from the council mean that the company has so far created revenue for the council of £20 million.
Chief executive Colm Lacey reasons that it would be naive to expect anything other than early losses from a housing development company started from scratch. "This is by necessity a slow business," he says. "We could hardly be expected to make a profit until we had built some houses and sold them." A broad rule of thumb is that it takes a minimum of two years to complete even a small housing development on the kind of small sites Brick By Brick has focussed on, not counting the time involved with securing land and planning consent.
Lacey defends the company's record. "We have submitted nearly 70 planning applications in the last three years and now completed around 300 homes across 15 different sites, with many hundreds more currently under construction," he says. "It's actually a scale and pace of delivery which I believe is unprecedented in council-led development, and one which would pose a considerable challenge to any local authority to service at a time when they are so severely under-resourced."
There are also political challenges, familiar to other borough leaders too, arising from a financial model in which the long-term provision of "affordable" homes relies on subsidy from the sale of properties at full market rates. It's an economic mechanism designed to derive affordability from profit, but therefore relies on a level of market buoyancy and doesn't deliver the "affordable" overnight.
Market conditions have, of course, altered dramatically of late. The other big change since Brick by Brick was established was bestowed by Theresa May when the then Prime Minister granted a long-held local authority wish by removing the cap on councils' freedom to borrow funds in order to build for themselves. The need to get round this restriction was what persuaded many councils to set up housing companies of various kinds in the first place – more than half of London's 32 boroughs did so.
Newman told me Brick by Brick has "done some stuff that everybody should be proud of," though he added, "I think there is a legitimate question around pace in terms of delivery." He told me then that the Brick by Brick arrangement would be reviewed in this new context. The original set-up, described by Newman as "devised with a 15 to 20-year future in mind", might, he said, be revised so that more housing delivery is brought in house. It has since been announced that PwC will undertake a review of all Croydon Council's companies, including Brick by Brick.
Another feature of the referendum campaign is the political variety of people backing it. Listed as a DEMOC committee member is Michael Swadling, who was the Vote Leave campaign's manager in Croydon and is now part of a group called Croydon Constitutionalists, which describes its mission as "bringing classical liberalism to South London". It says it is broadly in favour of Brexit, low taxes, free speech, free markets and "rational science, not climate alarmism". As a (now former) member of UKIP, Swadling contested local and general elections in Croydon. He is a Covid lockdown sceptic.
From another part of the political spectrum, DEMOC is prominently supported by Andy Bagnall, a former Croydon Labour councillor and group chief whip and a former chair of Croydon South Constituency Labour Party. Bagnall stresses the same points as Gerald Meredith-Smith about accountability and mayoral candidates having an interest in seeking votes from Coulsdon to Thornton Heath and continuing to show a proper interest in them once elected. He also says thinks the cross-party element of DEMOC is a big strength.
Newman takes a different view: "I think it has brought shame on the Croydon Labour Party to see officers of Croydon South literally standing hand-in-hand with Chris Philp presenting that petition." He also remarked of Bagnall: "Andy will have his own view about why the world would be different if power was in the hands of one individual, as long as that individual wasn't me, probably." Readers will gather than Newman and Bagnall have their differences. Bagnall, though, says, "I genuinely believe this is about how we run our town".
*****
The immediate priority for DEMOC and its backers is whether that referendum will happen and, if so, when. They are very confident that the number of signatures on their petition passed the threshold of 5% of registered electors required to trigger a referendum. However, as already reported, Newman has been advised that a referendum cannot be held on 6 May, currently the earliest date on which any sort of public vote can happen under Covid-19 national rules. Newham's legal department has since come to the same the conclusion in relation to governance petition presented there.
However, DEMOC had already received legal advice to the contrary. Gerald Meredith-Smith told me he considers Croydon's decision to be "unlawful", citing wording of the Covid legislation which seems to him to mean the opposite of what was intended. DEMOC have now written to Croydon's new interim chief executive, Katherine Kerswell, seeking a change in the council's position. They are keeping the option of a legal challenge open.
There are contrasts with Newham as well as parallels. There, the petitioners want to change from a mayoral system, which the borough has had since 2002, to the leader and cabinet model the Croydon campaigners want rid of in their borough. Another big difference is that the current Newham Mayor, Labour's Rokhsana Fiaz, became her party's candidate for 2018 in part by promising to hold a referendum following a review of Newham's democracy and civic participation arrangements (a report was published in July) in the light of complaints, albeit largely from Labour members, that her long-serving predecessor Sir Robin Wales had become too powerful in the role.
Fiaz has confirmed that she intends to stick to her referendum pledge, and wants one to be held on 6 May. Newham's published legal view is that, under the Covid rules, it cannot accept referendum petitions before that date and that this makes it impossible to hold a petition-triggered referendum on that date, because it takes time to verify a petition's signatures. By contrast, though, the Mayor can hold one on her own initiative on 6 May as she requires no residents' petition in order to do so.
Gerald Meredith-Smith says it would be in Tony Newman's interest to do the same as Mayor Fiaz. He argues that a referendum is going to take place sooner or later, even if DEMOC has to submit a new petition, so Newman might as well get on with it and, in the process, weaken accusations that he is running scared of local people's wishes. Newman, however, told me there "has to be a possibility" that any referendum would not take place until May 2022, coinciding with the next scheduled borough elections. He also anticipated there would be "a very, very clear [Labour] manifesto pledge" not to "go down that route".
Would a mayoral system in Croydon produce the beneficial shifts DEMOC believes it would? Again, the Newham comparison is instructive. Tony Newman's objection that it puts too much power in the hands of one person echoes the case Rokhsana Fiaz made, yet Newham's democracy commission concluded that a mayoral system is probably the best one for that borough, albeit with the addition of significant new checks on the Mayor's executive autonomy.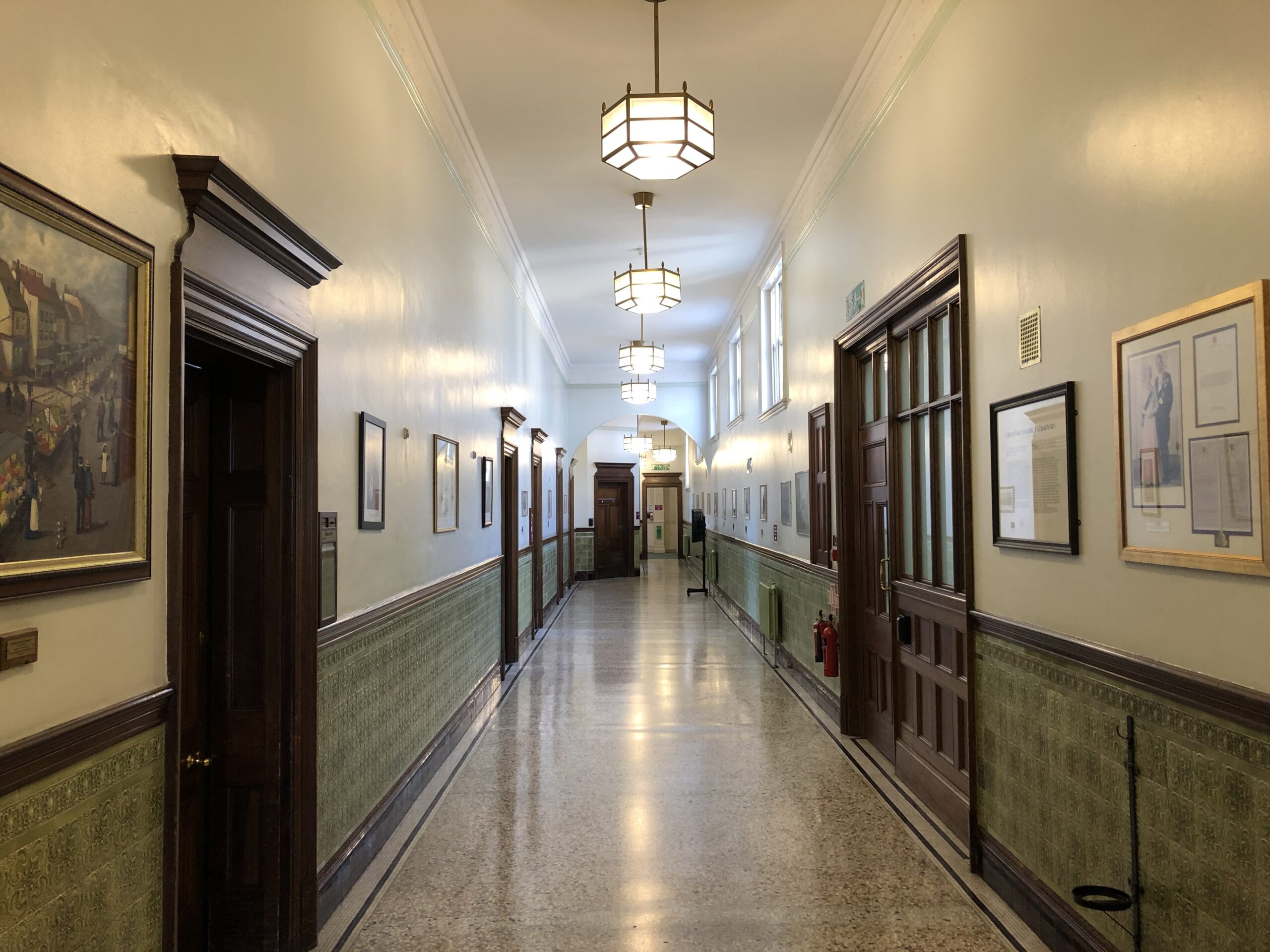 At the same time, critics of Newman say that he wields too much power under the current system. And the report of Croydon's own governance review, published in March, recommended "revising the existing leader and cabinet model of governance towards more collective decision making", though it also observed that executive "strong leader" decisions "are rarely exercised and almost all executive decisions are taken through collection cabinet meetings" or delegated to cabinet members of officers.
The question of which governance model – mayoral or leader and cabinet, where the leader has strong executive powers – is the most susceptible to an over-concentration of under-accountable power in the hands of the individual at its head seems to at least partly hinge on how either model functions in practice, given that the formal powers over their administrations of the people at their helms aren't very different.
By contrast, the two models' respective voting systems provide a very clear difference and Bagnall and Meredith-Smith make a good job of highlighting how this might shift the focus of political campaigns and policies (they would do so more in relatively marginal Croydon than in Labour-dominated Newham). That said, you can see why a Croydon mayoral candidate might calculate that maximising support in the parts of the borough where their party is strongest would be a more efficient and effective way of winning than by spreading campaign resources more thinly over a larger geographical area. Even under the supplementary vote system, under which some second preference votes can and do come into play, a strong first preference lead can be very hard for second-placed candidates to overhaul. It has yet to happen in London in any of the boroughs with mayoral systems or at City Hall level.
As for factors influencing the spatial, physical and social evolution of Croydon, they are much more various and could start taking new forms. For example, think tankers and others detect that long-established patterns of migration by Londoners towards the outer boroughs (and beyond) could be accelerated by increased demand for larger dwellings more conducive to home working in lower-density neighbourhoods, perhaps making the borough even more of a magnet for development. Where planning policy is concerned, the implications of the government's White Paper remain a looming great unknown.
Perhaps the recent battle over the so-called "Purley skyscraper", a new tall building proposed for one of Croydon's more emblematic suburbs can be seen as sign of things to come. To cut a very long story short, Labour Croydon Council approved the scheme, local Conservative MP Chris Philp and local resident campaigners opposed it and, in the end, Conservative secretary of state Robert Jenrick pushed it through. In that instance, Newman's "growth borough" objectives and those the Tory government became aligned. Not a good omen, perhaps, for DEMOC supporters and others in Croydon who contend that property development there has got out of hand.
In that last regard, Croydon has things in common with parts of London that are in many other ways quite different. Campaigns against property development projects, especially of housing, across the capital often feature their own local combinations of heritage protection, architectural and community character concerns and disquiet about local government planning processes, ranging from those genuinely unhappy with decision outcomes – typically, new housing that seems to not fit local need – to ideologues who see corruption and conspiracies everywhere.
At the root of it all lies a set of financial, practical and moral questions familiar to every London local authority and which would be difficult to answer whoever held the highest office within Croydon Town Hall's corridors of power. How many new homes should be built in a neighbourhood and what kinds? Where exactly should they go? How should they be paid for? Who will gain? Who will lose? Who decides?
OnLondon.co.uk exists to provide fair and thorough coverage of the UK capital's politics, development and culture. It depends greatly on donations from readers. Give £5 a month or £50 a year and you will receive the On London Extra Thursday email, which rounds up London news, views and information from a wide range of sources. Click here to donate directly or contact davehillonlondon@gmail.com for bank account details. Thanks.