Ealing was dubbed "Queen of the Suburbs" in a book published in 1902 by its borough surveyor of the time, the architect Charles Jones. He was describing what was then a newly created local government area – the first municipal borough in Middlesex. Before that, the same geographical space had been an urban district since 1894. It covered just under 3,000 acres. In 1926, the municipal borough became much bigger when it absorbed the neighbouring urban districts of Greenford, Hanwell and Perivale, followed by Northolt in 1928. In 1965, the Queen expanded further, engorging the municipal boroughs of Acton and Southall to form the London Borough of Ealing as it is today.
A jigsaw piece slotted into Outer West London between Hillingdon, Harrow, Hounslow, Brent and Hammersmith & Fulham, Ealing covers 21.44 square miles (55.53 square kilometres) and has an estimated 352,000 residents, the third highest population of London's 32 boroughs. It stretches west of Central London along the main railway line from Paddington and north-westwards along the A40 dual carriageway. It falls into four main areas, which broadly correspond to the pre-1965 local government unit areas contemporary Ealing encompasses. Between them, they contain around 20 distinct districts, some of which straddle boundaries with borough neighbours. My, how the Queen has grown.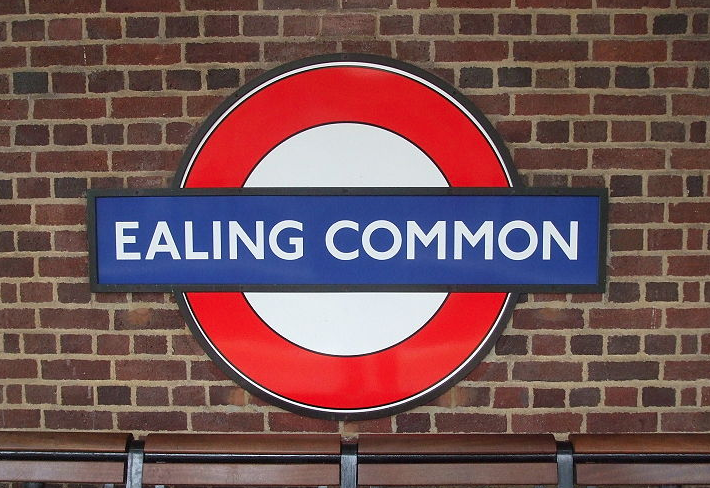 Four London Underground stations bear the name of Ealing – Ealing North, Ealing Broadway, South Ealing and Ealing Common. This distinction is shared only with Acton, which is part of Ealing, and with Clapham, which isn't. Like neighbouring parts of West London, the area covered by Ealing borough today went against the national trend during the Depression years between the wars by industrialising and growing rapidly, helped by the expansion of the Underground and roads. It might be seen as transitional territory between Inner and Outer London, its suburban mix encompassing village and urban styles and sensibilities, often right next to each other.
The borough's people too are thoroughly diverse and not, on the whole, quite as prosperous as we might expect. Their age breakdown is close to that of Greater London as a whole, though with a bit of a bulge in the 36-50 age group. Almost half of those in work (47 per cent) are in managerial or professional occupations, though that is more in line with the average for Great Britain (46 per cent) than for London (55 per cent). Only 30 per cent identified themselves as White British in the 2011 census, compared with 45 per cent of Londoners as a whole, while its Asian population, at 30 percent, is far higher than for the capital in general. There is a high incidence of private renting. Average annual pay is £31,331 and the poverty rate is 29 per cent.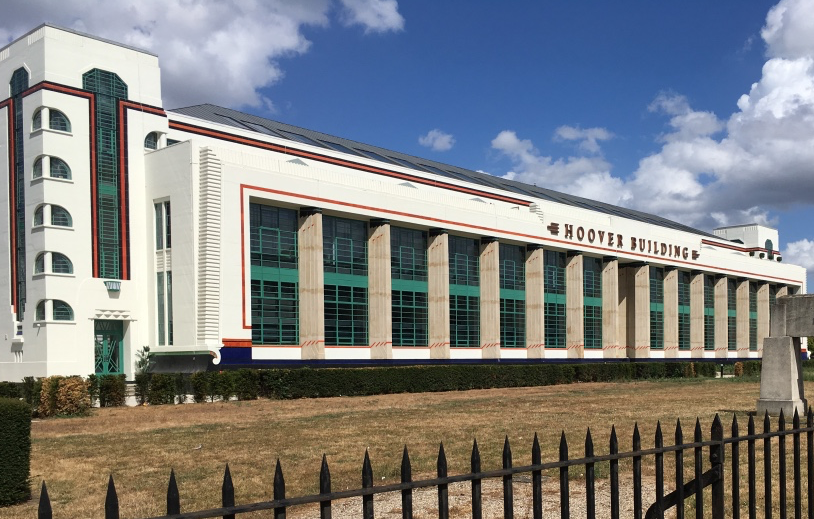 Ealing is noted for two famous acting institutions. One is the Ealing Studios, synonymous with the making of British film comedies in the first half of the 20th century and still a movie production centre today. The other is the Questors Theatre, one of the largest community theatres in Europe. Another local landmark is the former Hoover vacuum cleaner factory in Perivale. Opened in 1933, the Grade II listed art deco pile later become a supermarket and is now converted into apartments, but it is still know as the Hoover Building. John Betjeman remarked on its "whizzing window curves" and "splashes of primary colour". Elvis Costello sang that it, "Must have been a wonder when it was brand new". Ealing is also notable for its long-established Polish community, which comfortably pre-dates the large inflow that followed Poland becoming part of the European Union in 2004. In Northolt, there is a major memorial to Polish airmen who fought for Britain in WWII.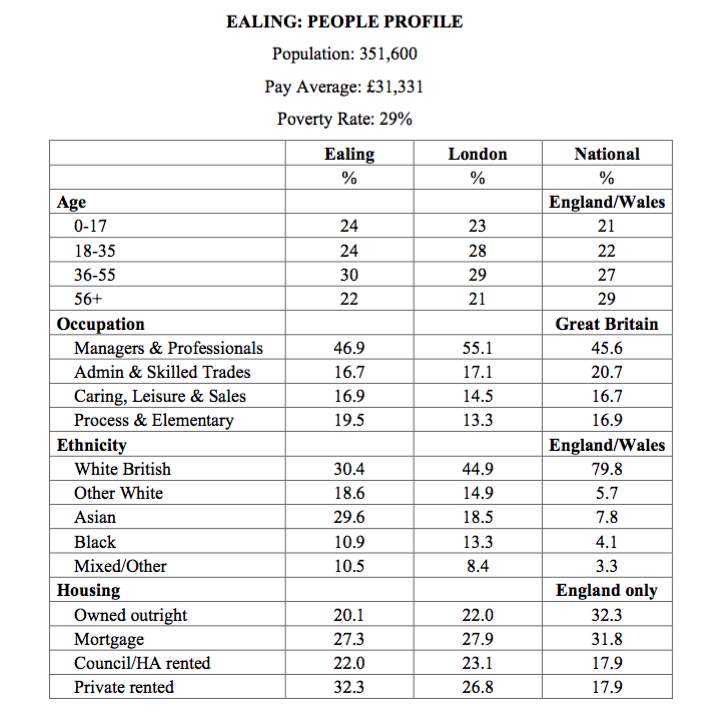 EALING: POLITICS
Politically, the borough is one of several in London where the Labour Party has become dominant in recent years, having previously been far more marginal. The council swung between Labour and the Conservatives until 1994, since when Labour has controlled it except for one term (2006-2010). In 2018, it increased its majority to a thumping 45. Julian Bell is council leader. There are three parliamentary constituencies in Ealing and all are represented by Labour MPs. At the last general election in 2017, Ealing North was easily retained by Stephen Pound; Ealing Southall was easily retained by Virendra Sharma; and, most tellingly, Ealing Central & Acton was easily retained by Rupa Huq when many had expected her to lose. Ealing, along with Hillingdon, is also represented by a Labour politician on the London Assembly, in the person of Onkar Sahota.
Current composition of Ealing Council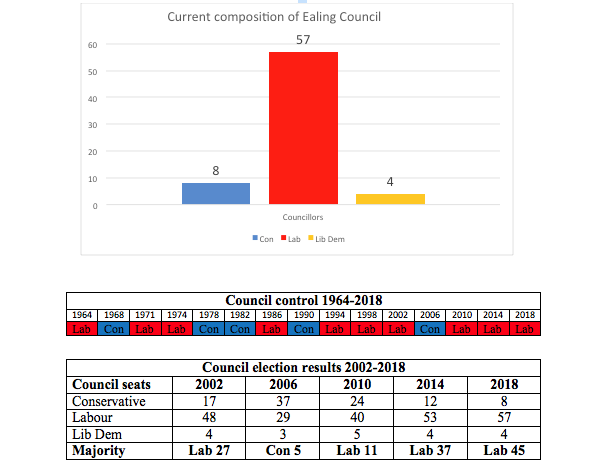 EALING: PLACES
Ealing borough falls broadly into six main areas.
Acton
Occupying the east of the borough, Acton played a symbolic part in Nicholas Pierpan's play You Can Still Make A Killing as the area financial sector players had to make do with living in if they weren't rich enough to buy a house in Fulham. Indeed, a little of it lies in Hammersmith & Fulham borough and a little more of it, to the south, is in Hounslow. Largely residential, Acton contains the 2000-home South Acton housing estate, which is undergoing what is often cited as an example of a successful regeneration. Acton will host the starting point of the Thames Tideway Tunnel "Super Sewer". Many of Ealing's original Polish community lives in Acton. Pete Townshend of The Who was born there. Its four electoral wards are all Labour except one, which is currently held by the Liberal Democrats. The four Underground stations bearing its name are North Acton, South Acton, West Acton and Acton Central.
Central Ealing
This is Ealing borough's administrative centre, complete with a handsome late-Victorian gothic Town Hall, designed by Charles Jones, on Ealing Broadway. Categorized as a "major metropolitan centre" in the London Plan, it is a busy shopping hub with many handsome residential side streets, which are probably home to much of what survives of the borough's Conservative vote. Ealing Broadway station is a western terminus of both the Central Line and the District Line and also serves National Rail and TfL Rail trains. The latter form part of what will eventually be named the Elizabeth Line (Crossrail). It is a short walk from the station to the Ealing Studios next to Ealing Green, restful in its conservation area, or to Questors, which is close to the Town Hall. Visiting either can feel a long way from the roar of the Broadway. Such is the area's character.
Greenford and Northolt
Greenford is a large suburb in the west of the borough, containing the 14th century parish church of Holy Cross and a blue plaque in Oldfield Lane North by the Grand Union Canal marking the workplace of William Perkins, an organic chemistry pioneer. Northolt is its neighbour, also canal-side and with the A40 cutting through it. The two areas are served by consecutive Central Line stations.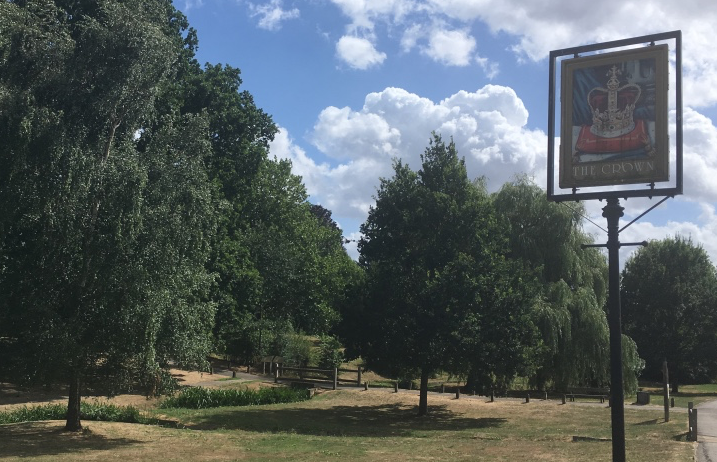 Perivale and West Ealing
Also served by the Central Line, Perivale contains two golf courses and a bit of the River Brent. It's been a setting for a Doctor Who episode and an Anthony Trollope novel. And there's that Hoover Building too. This section of Ealing contains three council wards and all nine of their councillors are now Labour. As in Greenford and Northolt, demographic change has helped the party, with older, white Tory voters declining in numbers and younger Asian families moving in.
South Ealing
There are two electoral wards in this part of the borough – Elthorne and Northfield. The former is solidly Labour, the latter was all-Conservative until May 2018, but now only one Tory survives. South Ealing Underground station is still there, though.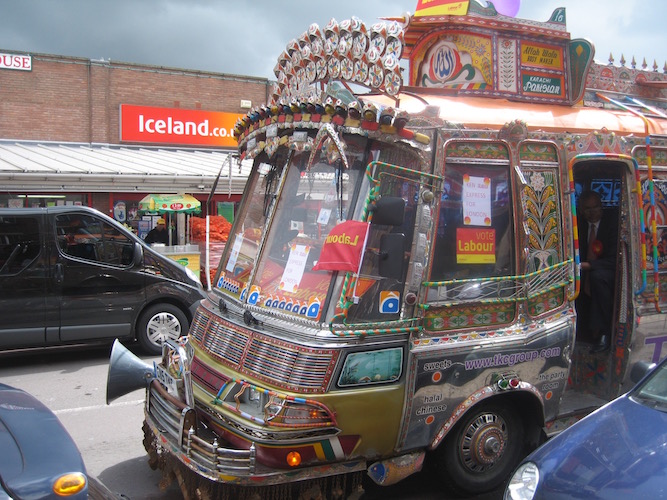 Southall
In the south-west of the borough, Southall is the heart of West London's Asian community and politically a Labour heartland. About half its population is Asian, comprising Muslims, Hindus and, in particular, Sikhs. Its Broadway contains a wealth of Asian shops and bazaars and there are said to be ten gurdwaras in the area, five mosques and two Hindu temples along with ten Christian churches of various denominations. Southall's political past includes a major demonstration against the National Front in 1979, at which school teacher Blair Peach died after being knocked unconscious, almost certainly by a police officer. Southall was also the home of one of Britain's finest reggae groups, Misty In Roots, and one of its best jazz singers, Cleo Laine. The film Bend It Like Beckham was partly set there.