"The dramatic blank façade to the end of the canted wing provided an emphatic end-point to the entire Highgate New Town development"
These evocative words, from the twentieth-century architectural preservationist charity C20 Society, describe the 2 Chester Road hostel in Camden. In November last year, C20 sounded the alarm that this building of "international architectural and historic significance", representing Camden's post-war heritage, was under threat from developers. They described its design by acclaimed Camden Council architect Bill Forrest and respectable history as a mental health hostel and its "positive contribution to the character of the conservation area". Unsurprisingly, they lodged their firm opposition to its redevelopment.
It all sounds reasonable. But how about when you see the "dramatic blank façade" in question? Belonging to Camden Council, the building (pictured above and below) was until recently in use as short-term housing for single homeless people with 31 bed spaces. Facing a severe shortage of social housing and acute cost pressures from having to house homeless families in private sector homes, the council resolved to redevelop the site into a larger hostel.
In early 2019, it began the consultation and design process. Taking into account the views of local residents, it worked up designs for 50 new homes for up to 162 people, including wheelchair-accessible flats. The proposed new design avoided overlooking, included improvements to the streetscape and pedestrian route, and preserved mature trees as well as introducing new shrubbery. In its public consultation paper in the autumn of that year, it addressed questions about why the existing building could not simply be refurbished. 
A site analysis found that the building, constructed in 1979, is nearing the end of its life. The council argued that even a refurbishment would require almost total reconstruction due to the dated heating system and poor structural integrity. Being a smaller building, it would also fall far short of meeting the need of local homeless families, who would otherwise be housed at the council's expense in more expensive private accommodation, which would in turn price more renters out of the area. This meant that refurbishment would be overall more costly than redeveloping. In terms of its architectural heritage, the local conservation area assessment made no note of the building, despite a paragraph relating to buildings on Chester Road. 
Since the beginning of the consultation, some nearby neighbours had been strongly opposed to the redevelopment, complaining that it was too large and would mean too many new families arriving. In response to these claims, the council reduced the number of homes from the original 64 to 50; 14 fewer affordably housed homeless families, but marginally fewer storeys to upset certain local sensibilities. With the consultation completed and the redesign agreed, the council finally progressed towards the planning application stage.
Enter C20 Society. Just weeks before the application was due to reach planning committee, C20 launched its campaign to prevent redevelopment. Bypassing the council's planning process, it applied to Historic England to have the building listed. Listed buildings receive additional protections from redevelopment, and anyone can nominate any building to be listed. This can be, unsurprisingly, a massive problem for the owners of those buildings – council or not – because it vastly increases the difficulty of maintaining them and makes total redevelopment impossible. 
C20 argued that the building's former use as a mental health hostel was "an important part of the celebrated Highgate New Town development" – somewhat ironically appealing to its historical socially beneficial uses, given their effort would prevent it being developed into housing for homeless families. It highlighted that the hostel was "carefully considered and detailed" with "simple and austerely well-proportioned façades", which is hard to reconcile with what the building actually looks like.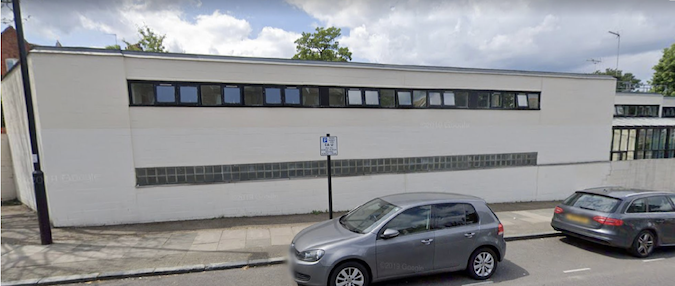 With the nomination lodged with Historic England for decision, the planning process and the homes were put on hold. Several small pro-housing campaign groups – YIMBY Alliance, London YIMBY, and my own organisation PricedOut – launched a counter campaign in favour of the development. Gathering support from across the political spectrum, including Neil O'Brien MP who described the nomination as "a farce… like a nuclear bunker", we published a letter to Historic England against listing the building. Residents of Camden and the rest of London also submitted letters in support of the redevelopment, challenging the notion that all locals take a "not in my back yard" (NIMBY) approach to housing. 
The counter-campaign was a success. In March, Historic England announced that the responsible Secretary of State, Oliver Dowden, had declined to list the building. Any objectors to the Secretary of State's decision now have 28 days to appeal. So in total – assuming the heritage campaigners do not appeal – there will have been five months' delay because of the nomination. Five months in which up to 162 people, including children, have been unnecessarily stuck living in expensive private accommodation. If they do appeal, this process could take even longer.
Preservationist movements across the world often talk about conservation areas or refurbishment projects without mention of who actually pays for them. But refurbishing as opposed to redevelopment in high demand areas, has huge costs to the council who cannot make best use of their asset; costs to the taxpayer indirectly, because it is the locals of Camden who fund the council and its homelessness efforts; and of course, costs to the homeless people who are stuck in expensive and often poor-quality private rented housing because of the decision to preserve 31 poorly-heated bed spaces instead of building 162 high-quality ones. These future costs might seem invisible but they are very real. The only people who benefit are local landlords.
Architectural preservation is not necessarily bad, but in each case it has costs. The current process for protecting buildings fails to recognise that those costs exist, and that they often fall on those least able to defend their interests.
The "heritage" campaign's suggestion that 2 Chester Road should be used for some alternative use (and presumably that the council should find somewhere else to put the homeless families), is a staple of NIMBY thought. The casual suggestion to simply find someone else's backyard ignores what housing affordability campaigners like PricedOut see every day: that every proposed development has neighbours telling you to go find somewhere else for it. If an alternative site for these 50 homes was found, they would be displacing another 50 homes that would have gone there. The result is an endless chain of development being pushed elsewhere and evaporating homes in the process, skyrocketing house prices, and tens of thousands of people on the waiting list in Camden alone.
Anya Martin is director of PricedOut, England's campaign for housing affordability. PricedOut calls for action from government to build more homes and reduce the cost of decent housing. 
OnLondon.co.uk provides in-depth coverage of the UK capital's politics, development and culture. It depends greatly on donations from readers. Give £5 a month or £50 a year and you will receive the On London Extra Thursday email, which rounds up London news, views and information from a wide range of sources, plus special offers and free access to events. Click here to donate directly or contact davehillonlondon@gmail.com for bank account details.