In Uxbridge town centre, a few minutes' walk from its famous, Charles Holden-designed London Underground station, stands a Grade II listed building from the same interwar era. It has the word "Randalls" spelled out in red neon on the front, a reference to it's having been, until 2015, the home of Randalls of Uxbridge department store, a five-generations family business whose final owner, John Randall, now Lord Randall, was also the MP for the area until he stepped down before the general election held the same year.
In May 2015, Boris Johnson, while still Mayor of London, succeeded Randall as Uxbridge & South Ruislip's parliamentary representative. In his victory speech, Johnson thanked his then wife Marina Wheeler for her support for his campaign and revealed that it was their wedding anniversary. The world had yet to learn that he was having his cake and eating it with Jennifer Arcuri on the side at the time. And few of his admirers had yet detected the gift for double standards, duplicity and disrespect for rules he would later display as Prime Minister – characteristics that would ultimately prompt him to resign from his seat rather than risk a humbling by-election beating.
Johnson has long been adept at leaving others to clear up his mess. That is the task he has dumped on Hillingdon councillor Steve Tuckwell, the Tory candidate in a contest he is not favourite to win. Given this, it was painful to behold Tuckwell at a hustings last night unable to answer "no" when asked by the chair of the event, Rob Powell of Sky News, if Johnson is an honest man. The ex-MP and ex-PM has done more than anyone, with the possible exception of Liz Truss, to plunge Tuckwell's party into an electoral death spiral. Yet still Tuckwell can't admit to voters that "Boris" was a wrong 'un.
Perhaps he's decided that any credit he might gain from repudiating Johnson would be outweighed by jeers of "you took your time". And in fairness to Tuckwell he wasn't the only candidate at the hustings, organised by the Hillingdon Chamber of Commerce and held at Brunel University, who had been making electoral calculations.
Headlines have screamed about Labour's Danny Beales announcing loud and clear that this is "not the right time" for Sadiq Khan to be extending the Ultra-Low Emission Zone to outer London, what with the cost of living crisis still raging. Only three weeks ago he struck a far more neutral tone, stopping short of backing the Labour Mayor's plan, but giving equal weight to the views of local voters "frustrated with the policy" and others "who are very concerned about air quality".
Someone or something has put the wind up him. Either he's playing at ultra-low risk positioning or Tuckwell's party line about the by-election being "a referendum" about the ULEZ is ringing true – which would be a bit weird, given that already around 85 per cent of cars registered in the borough of Hillingdon, if not more, are ULEZ-compliant.
Yes, some who feel they've had to upgrade because of Khan might hold it against Labour. Yes, some who won't be directly affected might nonetheless feel that it is wrong. But some of those displeased would be voting Tory anyway. Twenty per cent of Hillingdon households don't have a car at all. And neither Tuckwell nor Beales would have the slightest power to affect a City Hall policy from the back benches of the House of Commons. Aided by the media, this democratic exercise is being reduced to a quarrel over who is the more appalled by a red herring.
Still, naturally enough, given the miserable condition of his party, Tuckwell doesn't want the by-election to be about anything else. Labour has other ideas and has been pouring stars and activists into the constituency, with Wes Streeting highlighting the sorry state of Hillingdon hospital through a very big megaphone.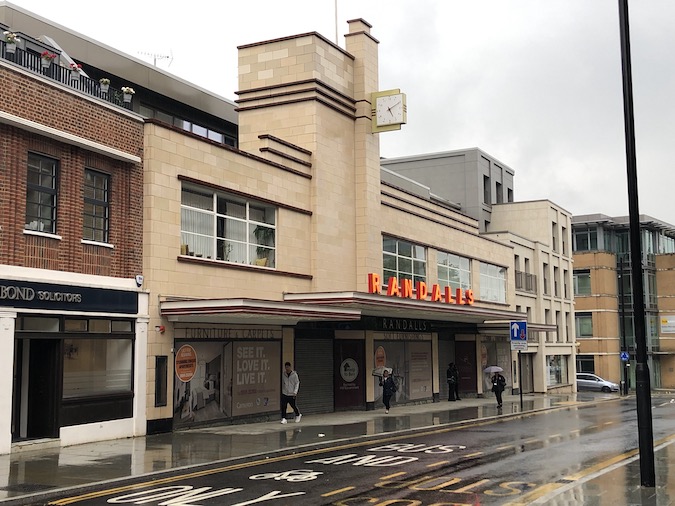 At the hustings, attended by 50-odd people, Tuckwell accused Mayor Khan of cynical opportunism for announcing that he's told the Met that Uxbridge police station must not be sold off. The cop shop has already been closed to the public for several years, and what difference Khan's intervention will make to crime levels in the town may prove hard to quantify.
But, cynically or not, that fox is shot. It was "Boris", of course, who began the process of selling off Met property in order to compensate for Tory government cuts. As Powell reminded Tuckwell, the then Mayor's mantra at that time was "bobbies, not buildings". More discomfort for BoJo's mop-up man.
Tuckwell and Beales were joined for the occasion by Sarah Green for the Greens and Blaise Baquiche for the Liberal Democrats. All said they are opposed to the expansion of Heathrow, a long-running local issue. Tuckwell and Beales disagreed about the state of Uxbridge High Street, with Tuckwell talking it up and Beales saying it is struggling and needs more help.
A comic feature of the evening was Beales and Tuckwell vying to out-local each other, both having been born and raised in the area, although Beales is now a councillor in Camden. On the way home, I reflected on the contrasting legacies of John Randall, remembered as a diligent MP and solid local businessman, and Boris Johnson, whose reputation is rather different.
A win for Tuckwell, a former postman, might represent something of a restoration of Conservative decency in Uxbridge & South Ruislip. It's never been the case that Labour would walk it. But will pointing at a red herring be enough?
Twitter: Dave Hill and On London. If you value On London's output, please become a supporter or a paid subscriber to Dave's Substack.