Hard on the heels of the Mound debacle, Westminster Council is again under the cosh, this time for its decision to put an end to the temporary street closures which have enabled "al fresco dining" in Soho since April this year.
The widely-welcomed scheme created more than 16,000 additional covers across Westminster, supporting some 80,000 jobs in hospitality and saving "countless businesses" in Soho, according to the council. 
But the partial road closures which made it possible will end at the end of September, the council confirmed last week. "We always said interventions such as road closures and barriers were temporary," a spokesperson said, adding that businesses could still apply for pavement licences "where there is space on the footway". 
Cue protests from business owners and landlords wanting al fresco to continue for longer, but something of a wider pile-on too, with tweeters calling the scheme "one of the few good things" to come out of the pandemic and the decision to end it "utter madness", "irresponsible" and more. 
Residents expressing concerns about the scheme were dismissed as "Nimbys" and told, "You chose to live in Soho, what did you expect?", while the local Labour Party, which had echoed those concerns and called for "careful and sensitive" balancing of the interests of business and residents, was accused of "blind oppositionalism".
It's a lot more complex than that, says Patrick Lilley, who is standing for Labour in the West End ward, which covers Soho, in next May's council elections. "I think most people misunderstand the West End. It's lazy and rude to tell our residents to move out of their homes."
Plenty of people live in Soho, some 3,000 in fact, a resident population which has doubled since 2001. The wider West End ward is home to 12,000 people, and more than 300,000 people live in the capital's Central Activities Zone, covering the West End, the City and part of the Isle of Dogs, which is up by nearly 30 per cent in seven years. 
It's not all high-end or hospitality offerings either. Soho has 800 social rent homes and a diverse mix of shops, offices, theatres and creative business as well as the bars and restaurants which have been the focus of the al fresco experiment. Food and beverage businesses account for 20 per cent of jobs in the area, according to the Soho Society's "Vision for Soho 2021-2040".
"The needs of residents as well as those of our many businesses both need listening to," says Lilley (pictured below). "Our residents do want to see the area prosper. The vast majority have lived happily alongside our gay bars, restaurants and theatres for years. We all love Soho. I think I am the first person to run for council who has a background in LGBT club and event promotion. No one could fairly say I am anti-fun!"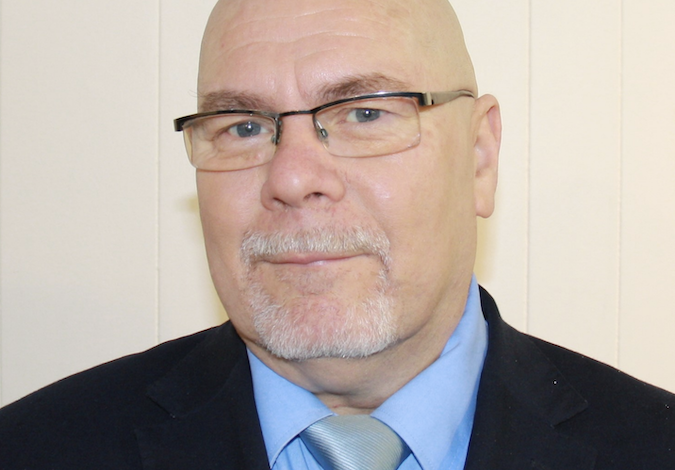 But the significant change that the road closures have brought about – "too much too quickly" – has been different, he says. "We have a poorly managed street festival that threatens to drive residents out and has possibly harmed public health, an epidemic of street fouling, noise and illegal after-parties that carry on into the night outside residents' windows or in Airbnb-style flats – not the vision of continental al fresco it was touted as!"
So what now, as the future of "Streetspace" schemes, Low Traffic Neighbourhoods and al fresco dining continues to be debated across the capital in the context of the need to avert a "car-led" recovery and, more parochially but no less significantly, next year's council elections?
Westminster Council has not actually closed the door to extended al fresco schemes, with consultation underway on whether the arrangements should continue in Covent Garden, Pimlico, St John's Wood High Street and elsewhere "if local people agree". There will also be consultation later this year on a new, wider "Vision for Soho", which could include provision for outdoor dining.
There's little flesh on the bones of the vision as yet, but it will, according to the council, specifically align with the Soho Neighbourhood Plan, devised jointly by residents and businesses over the last five years, which will become a statutory planning document following its approval in a local referendum last week. 

The Plan won't satisfy everyone; it argues for Soho to become "pedestrian friendly" rather than pedestrianised, but it also offers its support for walking and cycling alongside car-free development, a diverse business offer and more housing "in all tenures".
It's a significant recognition of a growing consensus, as set out last year in Centre for London research on central London, that a "city centre that balances the interests and needs of residents, businesses and visitors is desirable", with the "stewardship" role played by stable, long-term residential communities increasingly important for city centre success.
Perhaps that is all the more so now, as London struggles to attract its commuters and overseas tourists back. In other words, as Lilley says, the city centre, its population already growing pre-pandemic, needs "more people to come and live here, not just pop in for a few hours."
Criticism of concerned Soho-dwellers can be unfair, according to Jack Brown, co-author of the Centre for London research and lecturer in London Studies at King's College. "Not all are affluent and footloose, and this change in dining and drinking practices has been fairly sudden and unexpected. The term "Nimby" is thrown around too easily these days, in my view," he says. 
"The impact of al fresco dining on permanent residents needs to be at least acknowledged and mitigated against where possible," Brown continues. "Competing needs must be balanced. Hospitality has gone through hell, but residents' needs must be taken into account as well – they haven't necessarily had the most wonderful year either. 
"Residents do play an important stewardship role, from ensuring an area's maintenance to something as simple as making sure that its streets are never entirely silent and empty. Diversity of function, people and place is what makes the capital special – it would be a shame if we were to lose that in the West End."
Comparisons with Manhattan may be instructive too. A Westminster Property Association meeting earlier this month heard that greater business resilience in the centre of New York had been underpinned by higher residential densities. "Approximately three times more people live within a short walk or cycle of the centre of New York compared to London," reported WPA economic adviser Alexander Jan. "A shift to stay at home working has arguably been less damaging than for central London."
Neighbourhoods such as Manhattan's Wall Street financial district had already been attracting more residents and more diverse uses pre-Covid, according to academic urbanist Richard Florida, with the district's population swelling from 24,000 at the turn of the century to more than 60,000 today. But cities need to be "intentional about how these business districts evolve," Florida warns, to ensure that affordable housing and opportunities for a wide range of businesses are provided.
How Westminster, and the rest of the capital, manage that evolution will be an increasingly important question over the coming period.
On London is a small but influential website which strives to provide more of the kind of  journalism the capital city needs. Become a supporter for £5 a month or £50 a year and receive an action-packed weekly newsletter and free entry to online events. Details here.